Biography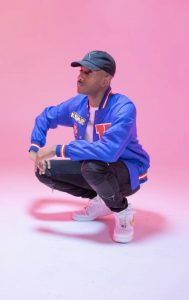 Kajmir Royale is an American musician known for merging Music Production, Graffiti, B Boy dance, and Rap into a DJ performance. In five years he accumulated over 200M downloads on over 5K instrumentals, working with over 10K artists globally.
He has major placements with Kid Ink, Lecrae, Wiz Khalifa, Bow Wow, Gudda Gudda, Lil Twist, Ya Boy, De La Soul, Mistah Fab, Jae Millz, Yung Berg, Crooked I, Hell Rell, JR Writer, DMX, and many more.
While producing instrumentals Kajmir honed his artist skills by practicing over top of beats he sold to other artists, writing a 500K word rhyme dictionary, and performing over 100 shows from clubs, festivals, and a Los Angeles Lakers halftime performance.